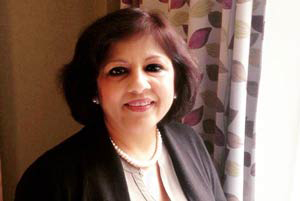 At The Millennium University College, our goal is to provide education that encourages social and emotional growth, critical thinking, confidence building, analytical problem solving, responsibility, innovation, engagement, leadership and citizenship. High standards and expectations for each student in regard to academic performance, co-curricular participation and responsible citizenship are the foundation of our university, it is with pride that we hold these high standards and ask each of our learners to commit to maintaining the extra ordinaryrecord of achievement and contribution that has been the legacy of TMUC students.
Safia Farooqi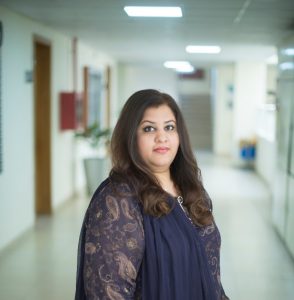 I am a youth enthusiast, with eighteen years of higher education experience, I believe in investing in the future of the country, it is our responsibility to provide the 7th largest youth population with Global opportunities. The Millennium University College is a Transnational Higher Education Provider, it is the only place in Pakistan where you will receive a globally recognized degree with an international college experience at a purpose built campus. TMUC Campuses with a modern approach towards design and student centered ethos add value to the learners. With an ever changing job market, a fast paced global community, our learners now face the challenge of being relevant and aligned with skills and knowledge of our future and their present.
When the traditional way of teaching is constantly challenged, so should the constant need for evolving as an institution. We have through experience and experiment learnt that the learner of today deserves and expects more from their teaching institutions than they ever did. To stay at par with the growing needs of the learner it is important to respect them and to learn from them. The Millennium University College is a reality of a team of individuals that have felt the need to fill the vacuum of providing International degrees and Programmes to the students so they stay relevant in the ever changing world of employment, entrepreneurship and opportunity.
I look after Quality Assurance and QA for TNE HE, it is challenging yet rewarding. We learn and improve with every feedback, training, process development and implementation. Our stakeholders expect the best from us and we try and meet and at times exceed their expectations. Keeping our delivery and outcomes aligned with our international partners is most important for us.
Kholah Yaruq Malik
Director International Qualifications and Quality Assurance TMUC Pakistan.
kholah.malik@tmuc.edu.pk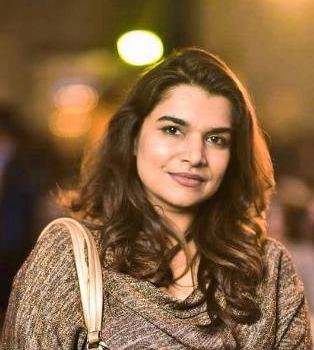 I feel proud to be associated with The Millennium University College – one of the most progressive educational Institutions in the country, striving to bring innovative, diverse and recognized qualifications to the youth of Pakistan. As a young student if you are thinking of pursuing high education, then you definitely have the desire to study in a top-grade university that is affordable accessible and globally acceptable. We take pride, not only in the fact that we are Pakistan's first purpose-built campus offering borderless education, but also that we offer a high concentration of talented and internationally qualified faculty members, student support facilities and services that extend opportunities offered in the local stream of education.
We foster competitiveness, creative thinking, and innovation by providing a learning environment that encourages working on innovative projects in order to promote holistic personality development for nurturing future leaders. To remain at par with international standards TMUC stays abreast with external developments and best practices in higher education and sees this as part of being a self-critical academic community.
With the commitment to foster educational development across the higher education arena of Pakistan we also wish to make a significant, sustainable and socially responsible contribution to the global community
Amina Imtiaz
amina.imtiaz@tmuc.edu.pk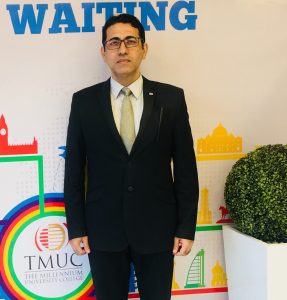 I am deeply grateful and honoured to lead an internationally qualified and distinguished faculty in providing Pakistan's premier transnational further and higher education programmes from the United Kingdom (UK) at the Millennium University College (TMUC) Karachi campus.
Drawing on my 36 years of teaching and educational management experience, I hope today to plant a seed with all of you as you take your first steps into what feels like uncharted territory. In doing so, I want to make a case for, and demystify UK's transnational qualifications, particularly for those of you who choose to stay and study within Pakistan; for those who might feel conflicted about, or even disagree with leaving family and friends, and for those looking to reduce the financial burden of a residency-based UK qualification, or elsewhere are in the search for careers with global acceptance, meaning, purpose, and the ability to change the world around us.
So, what is so awesome about TMUC?
One, It is an approved, leading, purpose-built UK transnational further education university college that successfully serves in many urban jurisdictions of Pakistan including Islamabad, Rawalpindi, Gujranwala, Lahore, and Karachi.
Two, the Chief Executive Officer, Ch. Faisal Mushtaq TI, religiously supports all TMUC graduates to be catalyst-facilitators for research, idea generation, incubation, and employment opportunities for others; it is mission critical!
Three, all TMUC scholars further invest a reasonable amount of the extra-curricular time and effort to resolve the dire needs of society. Together we grapple with some of the most complex and sensitive public choices and crises nationwide. The impact of such diverse projects and engagements is truly magnificent!
Yet, for those of us struggling to find our way in the world of higher academics, TMUC advisors and counsellors help each to find and control what is the most effective, possible, relevant, and what does that mean for each of us and the career choices and paths we pursue?
On your first day with TMUC, you may feel overwhelmed and tentative, but you leave confident and empowered with a skillset designed to help you absorb information, understand the world around you, and most importantly, analyse it critically. If you pursue level 3 NCC, level 4 HNC, level 5 HND, level 6 Bachelors, or level 7 graduate studies or a professional award, you will deepen that reservoir of knowledge and further refine those skills.
Remember, TMUC has the international reach, the influence, and the resources to shape your future – for the better. It always feels good to make a life changing-building investment in your future, and to distinguish yourself as a scholar of global recognition and significance. By enrolling in the UK study programme of your choice at TMUC, you've done the needful. You can finally take a breather and enrich your faculties and curiosities with world-class mentors, teachers, coaches, counsellors, and programme managers, in synchrony with TMUC's premier facilities and resources to match.
Congratulations to you for having the vision, mission, and conviction to join the ranks of TMUC scholars for UK's elite qualifications and awards! More importantly, congratulations to all the loved ones in your past, present and future, who look to you for the scholastic rendition and fruition of their dreams, industry, and prayers.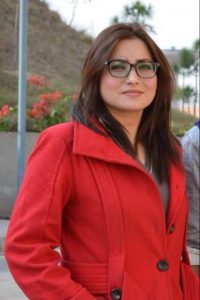 We envision The Millennium University College to become foremost University in Pakistan by adopting competitive practices & achieving Academic professional excellence in education sector through knowledgeable / talented faculty and administrative / support staff. Our core values shall encompass supporting work environment, treating the family (faculty & students) of TMUC with respect, fairness, honesty, patience, supporting flexibility in curriculum / work arrangement while balancing the work place requirements and celebrating contributions of faculty/ staff & accomplishments of our students.To keep the pennants of TMUC flutter higher as we progress one pedestal to the other our objective shall be to foster and enhance research activities that provide transformative experience to our students and advance diversity and inclusivity that leads to increased understanding of cultural virtues & community behavior as we expect students not only from every nook and corner cis-frontier but also trans – frontiers.
Fortified with hindsight experience and firm resolve we will (as a team) address the challenges through innovative ideas, creative energy, high morale/spirits and above all open ,supportive and constructive feedback from our pillar of strength that is parents and peers.
Shabana Jaspal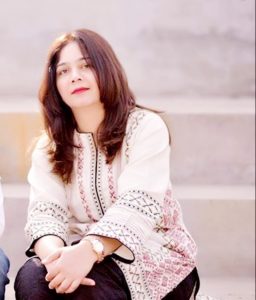 Being an educationist for over 14 years ,
I believe that educators have the power to influence young minds and change the
direction of Young lives.
The Millennium University College is a Transnational Higher Education provider across Pakistan with state of the art Campus facilities in the heart of Gujranwala. We are offering for the first time in Gujranwala globally recognized qualifications at your doorstep. Our aim is to provide effective, supportive, safe, challenging, accessible and affordable environment, using state of the art technologies and transforming lives and communities through learning.
Rabbea Irfan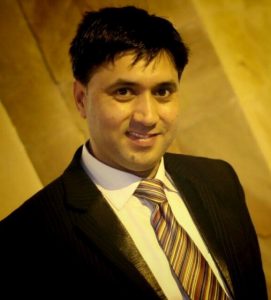 As the TMUC Secretary I am responsible for media projection and smooth functioning of all the student recruitment processes and PR of TMUC. I look forward to a successful year for TMUC. I strive to work towards building the TMUC reputation across Pakistan.
Abid Yunas
0331-5060561