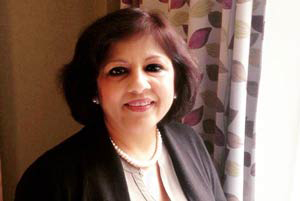 At The Millennium University College, our goal is to provide education that encourages social and emotional growth, critical thinking, confidence building, analytical problem solving, responsibility, innovation, engagement, leadership and citizenship. High standards and expectations for each student in regard to academic performance, co-curricular participation and responsible citizenship are the foundation of our university, it is with pride that we hold these high standards and ask each of our learners to commit to maintaining the extra ordinaryrecord of achievement and contribution that has been the legacy of TMUC students.
Safia Farooqi
I am a youth enthusiast, with 18 years of higher education experience, I believe in investing in the future of the country, it is our responsibility to provide the 7th largest youth population with Global opportunities. The Millennium University College is a Transnational Higher Education Provider, it is the only place in Pakistan where you will receive a globally recognized degree with an international college experience at a purpose built campus. The Campus with a modern approach towards design and student centered ethos add value to our learners.With an ever changing job market, a fast paced global community, our learners now face the challenge of being relevant and abreast with knowledge. When the traditional way of teaching a learner is constantly challenged, so is the constant need for evolving as an institution. We have through experience and experiment learnt that the learner of today deserves and expects more from their teaching institutions than they ever did. To stay at par with the growing needs of the learner it is important to respect them and to learn from them. The Millennium University College is a reality of a team of individuals that have felt the need to fill the vacuum of providing International degrees and Programmes to the Local students so they stay relevant in the ever changing employer centered market.
Kholah Malik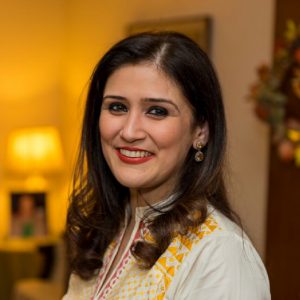 "Education today requires students to be engaged and proactive learners. The modern world demands that students should  be equipped with skill sets that will enable them to match the requirements of the 21st century job market. TMUC offers students a unique platform to learn by allowing them to be actively involved in their education. Benjamin Franklin stated "Tell me and I forget. Teach me and I remember. Involve me and I learn". For over 17 years of my journey as an educationist this quote has inspired me but only at TMUC has its essence been translated into action. Being Pakistan's first, largest and fastest growing transnational university, TMUC is a dream university, a perfect choice for any student. Most importantly, it is an internationally affiliated and accredited centre/institute. At a state of the art Campus at Bahria Orchard, TMUC Lahore allows students to gain globally recognised qualifications and caters to the individual needs of students as each student is important to us. TMUC Lahore stands for academic excellence. It reflects a perfect blend of academics and co&extra curricular activities which facilitates in the positive and holistic grooming of our students. At our Lahore Campus we offer the UOL LLB  (Hons) and selected EMFSS degrees, HND Business and Fashion, ACCA, ABE qualifications and MBA (from Malaysia). The diverse range of degrees and diplomas are taught by the best and most renowned faculty of Lahore. Together as a team we aspire to inculcate amongst our students a sound sense of initiative,  dicipline and character, allowing them to achieve a solid academic background. We are proud of the TMUC alumni and pray that the legacy continues with great fervour, enthusiasm and splendid results at TMUC Lahore.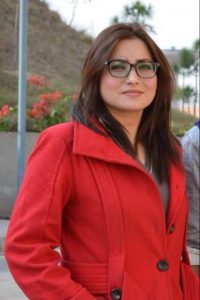 We envision The Millennium University College to become foremost University in Pakistan by adopting competitive practices & achieving Academic professional excellence in education sector through knowledgeable / talented faculty and administrative / support staff. Our core values shall encompass supporting work environment, treating the family (faculty & students) of TMUC with respect, fairness, honesty, patience, supporting flexibility in curriculum / work arrangement while balancing the work place requirements and celebrating contributions of faculty/ staff & accomplishments of our students.To keep the pennants of TMUC flutter higher as we progress one pedestal to the other our objective shall be to foster and enhance research activities that provide transformative experience to our students and advance diversity and inclusivity that leads to increased understanding of cultural virtues & community behavior as we expect students not only from every nook and corner cis-frontier but also trans – frontiers.
Fortified with hindsight experience and firm resolve we will (as a team) address the challenges through innovative ideas, creative energy, high morale/spirits and above all open ,supportive and constructive feedback from our pillar of strength that is parents and peers.
Shabana Jaspal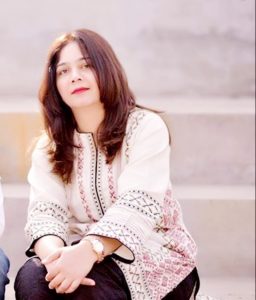 Being an educationist for over 14 years ,
I believe that educators have the power to influence young minds and change the
direction of Young lives.
The Millennium University College is a Transnational Higher Education provider across Pakistan with state of the art Campus facilities in the heart of Gujranwala. We are offering for the first time in Gujranwala globally recognized qualifications at your doorstep. Our aim is to provide effective, supportive, safe, challenging, accessible and affordable environment, using state of the art technologies and transforming lives and communities through learning.
Rabbea Irfan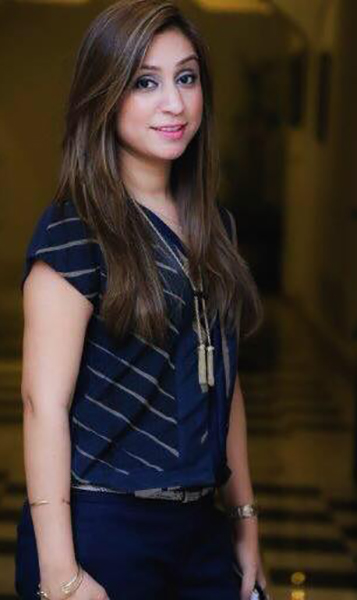 Thank you for visiting our website. I am the Head of the Institute for TMUC Lahore. I have been associated with education sector for more than 12 years. I am the Former-Country Head for Chartered Institute of Management Accountants (CIMA) UK, Pakistan Chapter and have served CIMA for 8 years during which I have been actively involved in strategic business development as well as growth management of CIMA's Pakistan market.
At TMUC our desire is to bring the change in Pakistan through education. It may sound idealistic, but this is exactly what we promise. This promise motivates the faculty, staff, students, our partners and supporters. It inspires our teaching. It fuels our work with leaders in education both here and across the globe.
Our high quality academic programs aim to develop professionals who will "Be the Difference" in their organizations, and society. Faculty members aspire to be exceptional teachers who contribute meaningfully to their respective subject areas. We are diverse in our outlook and our approach, obligated not to any philosophy but to a fierce desire to innovate, discover and help implement what is in demand globally. We engage in a wide range of service and outreach activities in partnership with our many shareholders. Our partnerships represent a very important part of our mission.
Students are expected to seek excellence, aspire to leadership, and commit to a life of serving society faithfully. We believe that our global education sets our students apart. It is a transformational journey that cultivates positive goals and values which, in turn, shape their professional and personal lives.
The Millennium University College is proud that most of our students and alumnis are remarkable by any standard, and in that important sense, ARE THE DIFFERENCE.
In closing, I invite you to explore our web site and to contact our office for further information.
Best Regards,
Javaria Malik
Head of Institute, TMUC Lahore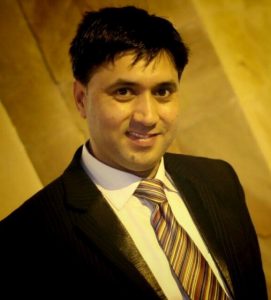 As the TMUC Secretary I am responsible for media projection and smooth functioning of all the student recruitment processes and PR of TMUC. I look forward to a successful year for TMUC. I strive to work towards building the TMUC reputation across Pakistan.
Abid Yunas
0331-5060561